HMRC has turned its back on Microsoft after announcing the news that they plan to switch to Google's cloud apps services.
First reported by The Register, 70,000 HMRC employees are dumping Microsoft's productivity solutions in favour of the Google Apps service proudly boasted by the internet giant.
This means HMRC will be the first of the major UK governmental departments to make the switch away from Microsoft.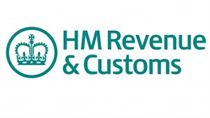 Interestingly, back in May 2013, MPs accused the internet giant of deliberately subverting its motto, "don't be evil", in order to pay less tax. It's almost ironic that of all the government bodies to make the move to Google Apps it's HMRC that's doing so.
Infuriated members of the House of Commons Public Accounts Committee (PAC) lashed out at the company as one of its most senior executives insisted it was not "selling" advertising in the UK – but in low-tax Ireland instead.
The arrangement allowed Google to pay just £6m in UK corporation tax in 2011 despite generating more than £3bn in advertising revenues in this country.
"You are a company that says you do no evil," said Margaret Hodge, the committee's chairman. "I think that you do do evil. You use smoke and mirrors to avoid paying tax."
But, press on they will. HMRC have obviously settled their differences with Google and are willing to switch to the Google Apps productivity suite.
The Cabinet Office has 2,500 users on Gmail at the moment. The government said in March the Google Apps suit best met the user needs for the Cabinet Office and DCMS.
David Fitton, head of public sector sales for Google UK wrote on Linkedin:
"The acceptance by HMRC that they can store OFFICIAL information offshore in Google data-centres represents a major change and endorsement of Google's approach to managing sensitive information."
Edinburgh IT Support company, Consider IT, supports both the Google Apps cloud-service and Microsoft's Office365.