AN UPDATE FROM VIRGIN MEDIA HAS BEEN GIVEN. CLICK HERE TO JUMP STRAIGHT TO IT.
Customers of Virgin Media's cable broadband services in Edinburgh are today up in arms at their 30Mb and 50Mb services crawling at only 1Mb. Instead of receiving "The UK's fastest broadband", users of the affected service are coming in at speeds slower than 60% of the UK population.
Our Managing Director, Stuart Gilbertson, is also affected by this service issue and had the pleasure of dealing with Virgin Media's call centres abroad.
"I phoned them up at about 7pm this evening (18th August) to complain about the fact my Internet connection had deteriorated to a level that just wasn't acceptable any more. We pay a considerable sum to Virgin Media every month for our Television, Broadband and Phone and we expect a premium service as a result of the premiums we pay.
I was eventually able to guess the correct keypad entries to get through to speak to someone about the problem. I explained quite clearly that all the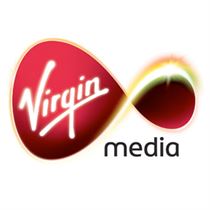 devices we use at home were affected (two laptops, an iPad, and a couple of mobile phones with WiFi) and the lady set up a remote session to my laptop to try and resolve the issue."
Stuart goes on to say:
"At first, she seemed to know what she was doing by going into the management console of our Router in the house, but then it quickly became apparent she had absolutely no idea whatsoever. She changed a setting in the Wireless section even though I was quite clear that the fault was happening on devices connected with the ethernet cable too.
She then made changes to other settings and ran SpeedTest.net speed tests a few times in a vain attempt to get to the bottom of the problem. Eventually she came to the conclusion that the problem was my Anti-Virus (ignoring the fact all other devices on the network were experiencing the slow Internet connection too). This just wasn't the case. I use AVG Free at home on the laptop, which is a free anti-virus solution we recommend for personal users. This Anti-Virus doesn't require a subscription, so it doesn't expire.
Eventually I gave up and refused to speak to her any longer. I spoke to a Manager and he decided to send us a new router in the post – even though we're pretty sure the problem is at VirginMedia's end, rather than the home user's."
Consider IT are very worried that users in the Edinburgh area who may be affected by this will be wrongly told that the fault is with their home desktop computer or laptop. This just simply isn't the case.
The Virgin Media forums were alive and kicking with numerous posts about the issue and a considerable number of users in Edinburgh showing their concern about their own connection speed issues.  http://community.virginmedia.com/t5/Up-to-30Mb-and-50Mb-broadband/Edinburgh-50Mb-real-speeds/td-p/659049
Anyone in the Edinburgh area should if possible, be assertive on the phone to these people in that there's a much higher chance the problem is at Virgin Media's end rather than yours. If your Internet drops off at about 4pm and comes back to normal speeds by 2am the next day, then this is almost certainly the case.
Do not be conned into having your computer "fixed". There is nothing wrong with it! Virgin Media's telephone technicians are just following a very very badly planned script which potentially could have costly and unnecessary consequences.
Virgin Media have made no official comment on their website. At time of publishing this blog post, their Edinburgh status still showed that Broadband Service was "good".
[Update 09:23am 19/08/2011] – Virgin Media's Service Status still says "There are no known problems affecting your Broadband service."
[Update 11:10 19/08/2011] – Virgin Media have given us an update to this issue:
"This problem is being investigated under fault reference F001708058. A hardware fault in the Manchester backbone has been identified and the defective equipment has been replaced. This will be tested during the day. Even if this is not a complete solution it will improve the situation.
A second, potential, explanation for the problem is also being investigated. This would have an impact on traffic which follows a particular routing path and would not be apparent during periods of low network load – during the day. It would become manifest as load increases – during the evening. As yet we do not know if this is the explanation, nor whether a fix will be in place before this evening.
We will be monitoring progress on this fault during the day and will re-post as and when we have anything further to report."
Are you in the Edinburgh area and experiencing the same problems with your Virgin Media connection? Leave a comment on this page and we'll show Virgin Media the problem is widespread!